SNAP
Means of Visual Agitation and Propaganda


September 5, 2020 — October 4, 2020


SNAP (rus: Sredstvo Naglyadnoi Agitatsii i Propagandy, eng: Means of Visual Agitation and Propaganda) is a practical course for slogan writing taught at Soviet Kultprosvet colleges (rus: Kulturnoe Prosveshenie, eng: Cultural Enlightenment).
Umida Akhmedova documents the continuation of standardized Soviet ideological message production into present day post-Soviet independent Uzbekistan slogan banner use. In this series of photographs Akhmedova made from 2016 to 2017, she reflects on her experiences in the Soviet Kultprosvet college system. Her documented physical presence in public spaces adorned with present-day outcomes from the past, force the viewer to inhabit with her a transitional
'third space'
Third spaces are the in-between, or hybrid, spaces, where first and second spaces work together to generate a new third space.
where legacy representations intersect with and haunt the present.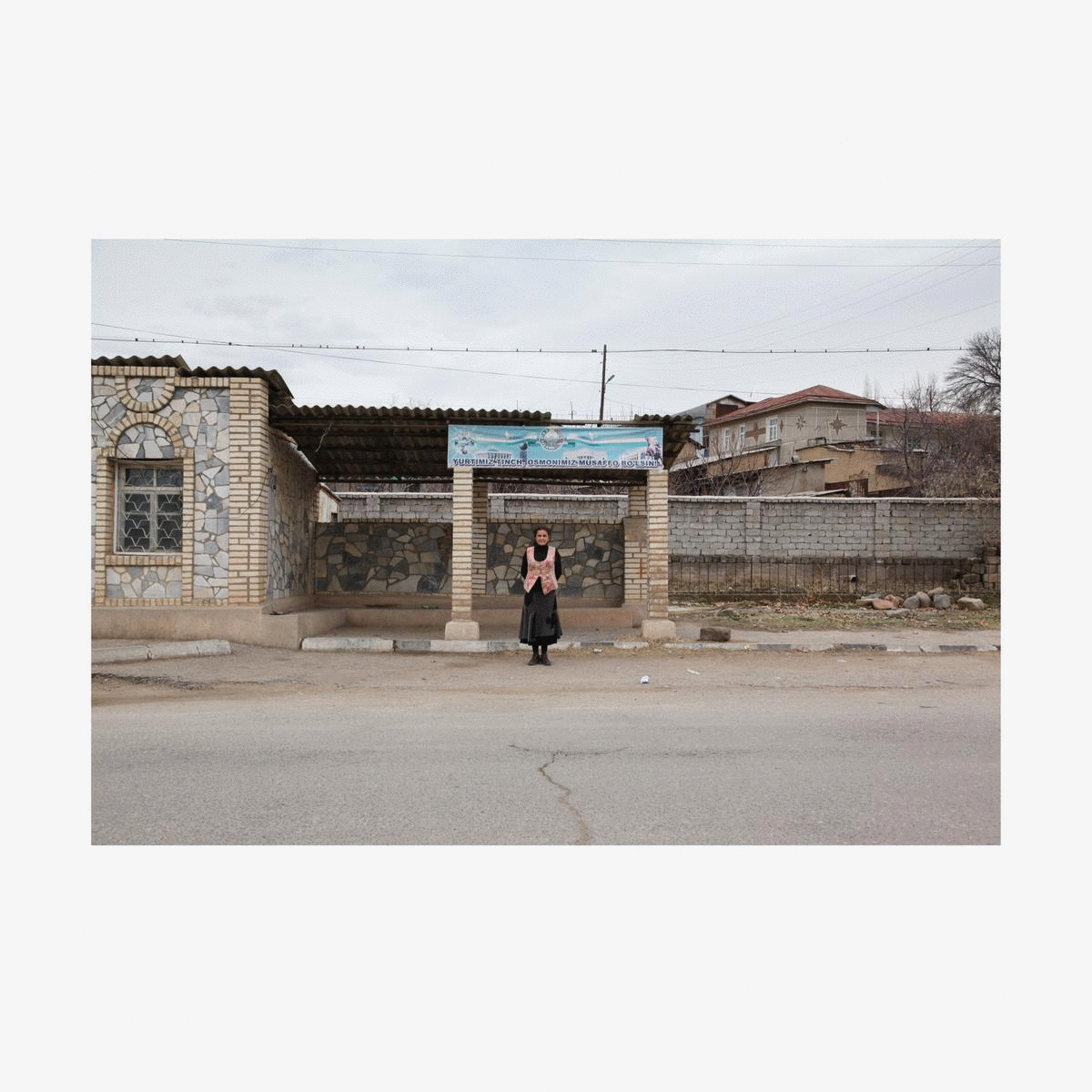 In 1991 Islam Karimov, the former First Secretary of the Communist Party of the Uzbek Soviet Socialist Republic (UzSSR), became the President of the newly independent Republic of Uzbekistan and ordered the demolition of Soviet monuments. If, for example, in Moscow a monument to Felix Dzerzhinsky — the chief chekist of the USSR — was demolished by a crowd thinking it was overthrowing totalitarianism, then in Uzbekistan the same monument was demolished quietly at night. In place of one of the largest Lenin statues, a world globe featuring Uzbekistan in sharp relief appears. Where Soviet-red canvases with slogans once dotted the city, new banners with the promising message appear: "Uzbekistan is the country of a great future".


Umida Akhmedova photographs herself against the background of propaganda posters with loud slogans. In her lifetime, the power mechanisms of mass consciousness control have not changed in approach: "Socialist primitivism with the use of photoshop in the post-Soviet Karimov era" — she calls it.
Participants

Umida Akhmedova
Born 1955 Parkent, Uzbekistan

Akhmedova is an award-winning documentary photographer and prominent Central Asian filmmaker. She is a Vaclav Havel prize laureate for creative dissent and an honorary member of 139 Documentary Center. Akhmedova lives and works in Tashkent.