A Short Time Ago

Urban Memory and Cultural Heritage Series
February 8, 2020 — March 6, 2020


The exhibition romanticizes shadows on
saman
(traditional mud daub) walls, blooming apricot trees, street seller calls and the burning touch of bread hot out of the tandoor. This romantic gaze also asks for recognition of the residents of Olmazor mahalla and invites reflection on the increasingly evasive commonness and 'authenticity' of Tashkent's
mahallas
.
The word Mahalla is used in many languages and countries meaning neighborhood or location originated in Arabic محلة mähallä, from the root meaning 'to settle'. In ancient cultures hospitality involved welcoming the stranger at the host location and offering him food, shelter, and safety. This meaning of hospitality centers on the belief that strangers should be assisted and protected while traveling.
Aside from being an inhabited and experienced space, Olmazor mahalla is one of the most vivid contemporaneous representations of the cultural and spatial transformations actively happening in urban Uzbekistan. Tashkent dwellers across generations recall Olmazor through its landmarks: the Soviet Dom Kino, a park, an open air market, a laghman shop, a geology museum, a bus stop, a sacred site, a home.
Our Urban Memory and Cultural Heritage series is a visual, intellectual and collective invitation to slow down, rethink the context(s) we live in, and reinvigorate the possible continuities between our past and unfolding futures.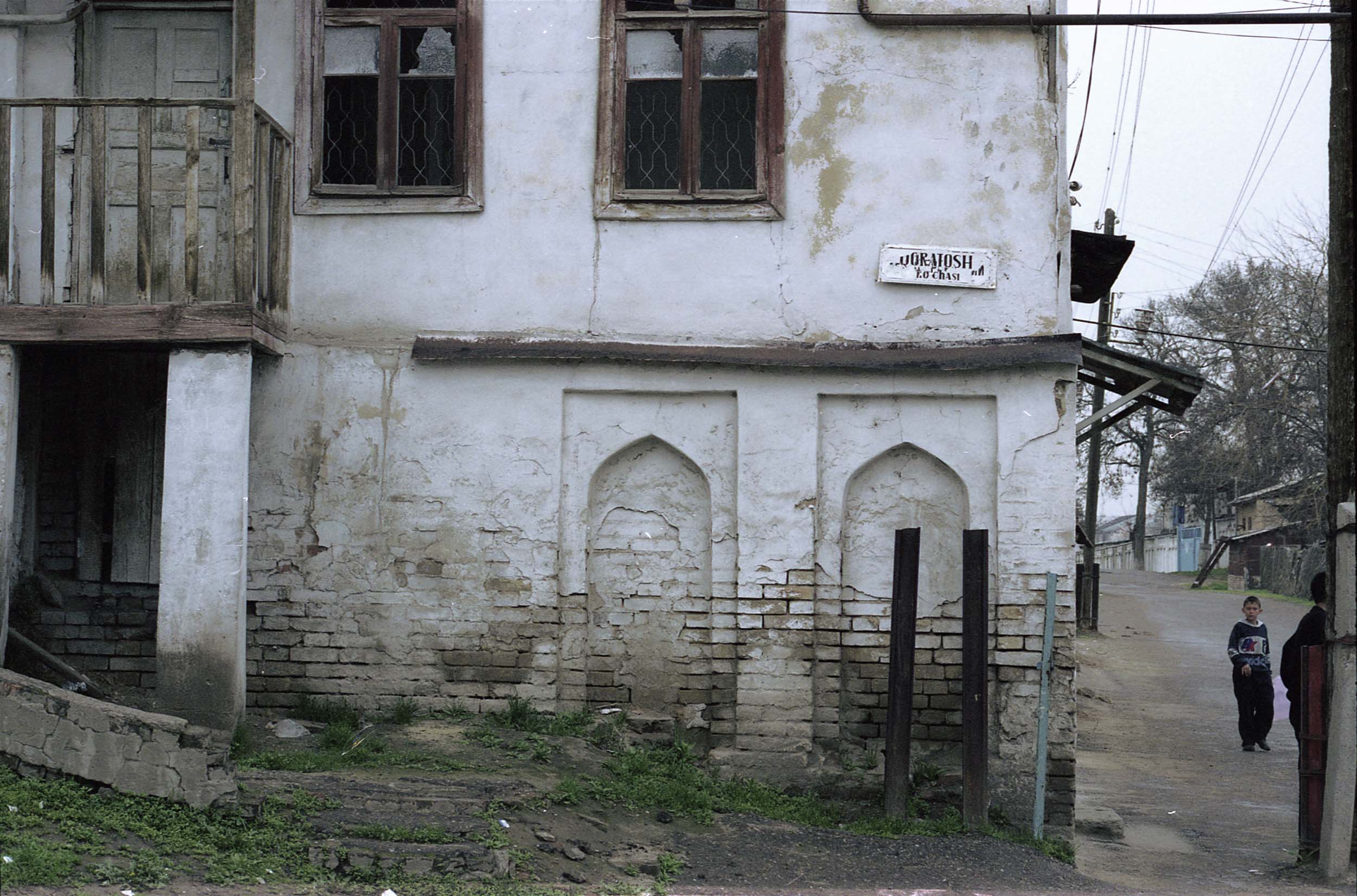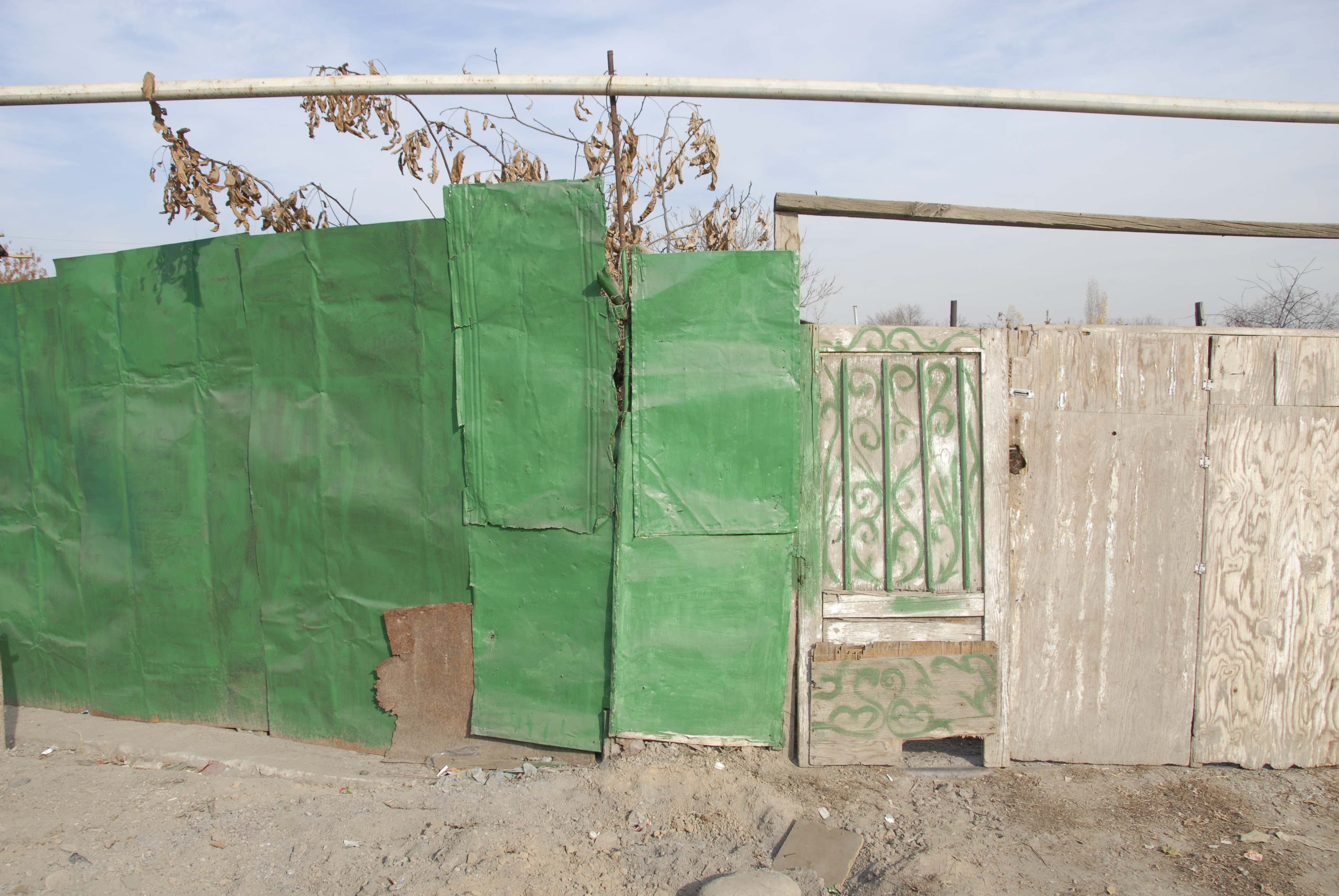 Participants

a.
Umida Akhmedova
Born 1955 Parkent, Uzbekistan

Akhmedova lives and works in Tashkent. She is a documentary photographer and filmmaker working on cultural and anthropology projects as well as on social issues. In the early 2000s Akhmedova was documenting lives in the Olmazor mahalla at a time when the collective mahalla was living without fear of extinction. Her signature style of photography exposes deep emotions of inhabitants of mahalla busy with their daily life routine.


b.
Timur Karpov
Born 1990 Tashkent, Uzbekistan

Tashkent based documentary photographer and filmmaker. Since 2004 Karpov has worked as a photojournalist and cinematographer, frequently collaborating with and contributing to international media outlets, local artists' projects, and international NGOs initiatives. Karpov's A short time ago panoramically captures the Olmazor mahalla in a transitional period just prior to its complete destruction.


c.
Vyacheslav Akhunov
Born 1948 Osh, Kyrgyzstan

Akhunov lives and works in Tashkent. He is an artist, writer and philosopher. His practice consists of collage, painting, installation, active live performances, moving images, and the written word. Akhunov identifies his series of photographs The Green Mile as a reference to the American film and its exploration of prison, bars, prohibition of free expression, violence, physical and ideological terror, and executions. Akhunov's The Green Mile is a string of garbage bins along an impenetrable wall. The wall stands between authorities and the people over whom they claim authority. The wall, like the garbage bins, is made of steel, ideological "hooray!" patriotic banners, posters and recycled paper from the Dictator's manuscripts.


d.
Yuriy Vedenin
Born 1986 Tashkent, Uzbekistan

He lives and works in Tashkent. After graduating from an institute of arts he began on a trajectory of modern art, before completely dedicating himself to analog black and white photography. In what he calls "slow photography", his analog film format allows him to unhurriedly study changes happening in his environment and archive what is both actively present and what is leftover, discarded. In this exhibition Vedenin presents an untitled series shot during 2015-2016.


e.
Alexey Volosevich
Born 1967 Tashkent, Uzbekistan

Volosevich is a Tashkent based journalist and editor of AsiaTerra.info, an online media portal. He has worked as a professional investigative journalist and reporter for almost 20 years. In 2010 Volosevich started to develop himself as a documentary photographer with the aim to explore anthropology and archeology. One of the issues he covers as a journalist and photographer is the removal of cultural heritage through mass demolitions happening throughout contemporary Uzbekistan.